• Step 1: Go to http://www.magentocommerce.com/magento-connect/ and search for the extensions that you need. In the extension view page, you can get the extension's key: You can use the extension that has been decoupled to set up another Magento site.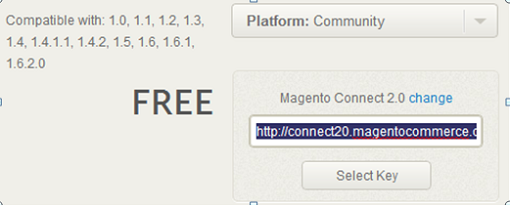 • Step 2: Login to the backend of your site and select the menu System > Magento Connect > Magento Connect Manager • Step 3: Paste your extension's key to the input box then click on Install button

Then just wait for the extension installed on your site. Why don't you try installing some modules for your site now? It'll really be very interesting.
Posted in: Magento